Jinhua is the world's leading wear-resistant welding repair equipment, technology (ICT) solution supplier and leader, focus on the field of wear-resistant repair, adhere to the steady operation, continuous innovation, open cooperation, to repair enterprises, provide a complete set of automated equipment solutions for the enterprise customers and consumers to provide competitive needs With solutions, products and services, we are committed to enabling future surfacing industry and building better automatic control equipment. At present, Jinhua has more than forty percent technical personnel, and its business covers more than 20 countries and regions in the world, serving 1/5 of the Self-improvement, inheriting Jinhua.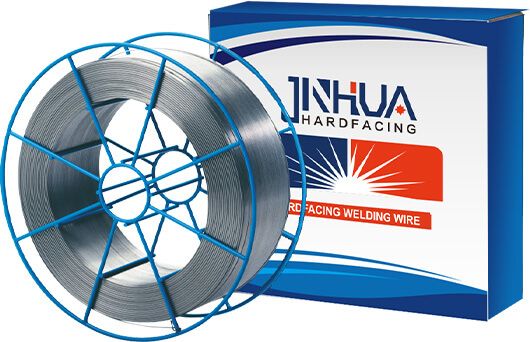 Since its establishment,Wuxi Jinhua Welding Technology Co., Ltd.
Has always introduced and cultivated high-tech talents as the focus of its development strategy. At present, the company has gathered a group of high-end professionals who specialize in manufacturing wear-resistant laminate surfacing equipment and welding and cutting equipment. The technical strength is the core competitiveness of our company.
Quality
Long term cooperation partner with TELF AG, use the raw material of FeCrHC from Kazakstan, that known as the best FeCrHC in the world to produce hardfacing wire.
Experience
More than 20 years experience in providing solutions that dedicated to metal surface protection.
Value
We will continue to provide customers with better products and services to create greater value for customers.
Technology
We has always introduced and cultivated high-tech talents as the focus of its development strategy.
With the efforts of all employees of the company, the company's products have been sold all over the country and have been exported to Australia, Indonesia, India, Sri Lanka, Myanmar, Iran, Spain, Brazil, Peru, Russia, Azerbaijan, Kazakhstan, Uzbekistan, etc. country. While casting the national brand of "Jinhua", it is also the responsibility of spreading Chinese culture.
In the course of your career and life, "Jinhua" will become your loyal friend. Let us learn from our acquaintances and know each other, jointly casting our national brand, and wishing China to take off and create a harmonious world.